Faculty and students at the University of Maryland School of Pharmacy engage in a wide range of newsworthy research projects.
Recent Research News: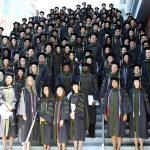 School of Pharmacy Celebrates the Class of 2017 at Convocation
Date Published: May 19, 2017More than 200 PharmD and graduate students receive degrees and embark on the next phase of their lives.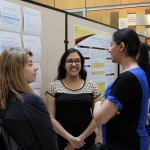 SOP's Annual Research Day Showcases Students and Trainees' Work
Date Published: April 26, 2017Day-long event featured the School's annual Andrew G. DuMez Memorial Lecture and offered opportunities for participants to network with potential collaborators.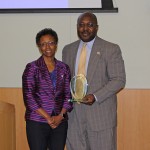 SOP's Annual Pumpian Lecture Offers Global Perspective on Pharmacy Education
Date Published: April 20, 2017Alumnus Dr. Anthony K. Wutoh discusses challenges facing pharmacy education around the world and offers insight on how universities can prepare students for today's increasingly global environment.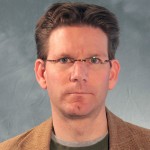 Study Links Common Gene Mutation to Increased Risk for Large Artery Stroke
Date Published: March 31, 2017Dr. Patrick Wintrode collaborates on multinational study tracing a once-thought "silent" mutation to an increased risk for large artery stroke.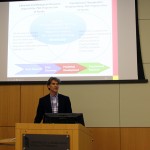 School of Pharmacy, Hopkins Partner to Host Joint Drug Discovery Symposium
Date Published: March 16, 2017Event brings together top researchers from two of Baltimore's premier academic institutions.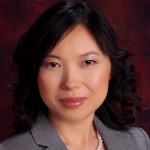 Study Sheds Light on Critical Transporter Activation Mechanism
Date Published: March 6, 2017Findings published by Dr. Jana Shen and colleagues illustrate the power of molecular simulations to help researchers better understand key atomic-level changes.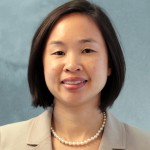 New Study Will Examine Early Life Environment and Later Life Dementia Risk
Date Published: March 3, 2017Research led by Dr. Sarah Tom will incorporate a broad range of geographically diverse populations.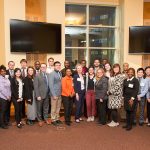 SOP Hosts Evening Reception for Scholarship Donors and Recipients
Date Published: February 17, 2017Event brings together some of the School's most dedicated donors and the students who have benefitted from their generosity.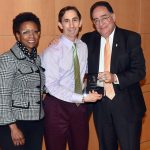 SOP's Mullins Honored with University Diversity Award
Date Published: February 8, 2017Award recognizes the efforts of Dr. Daniel Mullins and the PATIENTS program to support diversity and inclusiveness in clinical studies.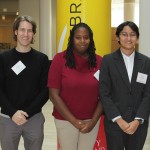 Talent Competition Highlights Student Innovation in Regulatory Science
Date Published: February 3, 2017First-ever undergraduate competitor takes the gold for project to develop a universal labeling system for hazardous drugs.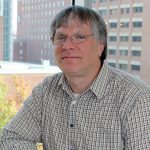 School of Pharmacy Joins National Institute for Biopharmaceuticals Manufacturing
Date Published: January 18, 2017Multimillion-dollar initiative will help bring safe biopharmaceutical products to market faster and develop workforce training programs for the biopharmaceutical field.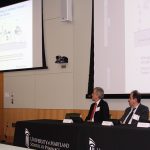 CERSI Conference Explores Methods to Measure Protein Aggregation
Date Published: January 12, 2017Researchers from academia, government, and industry examine both established and emerging techniques to detect protein aggregation in biologic drug products.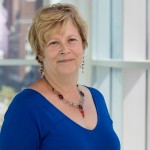 Simoni-Wastila Gets Personal During Founders Week Lecture
Date Published: December 1, 2016Celebrated pharmaceutical health services researcher examines how personal passions have helped fuel her remarkable career.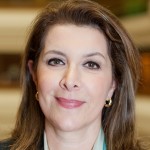 SOP's Shaya Awarded $1.5 Million Behavioral Health Administration Contract
Date Published: October 26, 2016Contract will support new educational programs and trainings designed to curtail prescription drug abuse among young adults across the state of Maryland.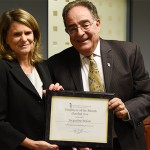 SOP's Milani Named University's October Employee of the Month
Date Published: October 18, 2016Director of the School's Pharmaceutical Research Computing (PRC) center honored for her "can-do" attitude and efforts to streamline center processes.
More Research News:
Please visit the research news archive to explore stories that highlight the previous research projects and initiatives led by faculty at the School.