Established in 2015, the Applied Therapeutics, Research, and Instruction at the University of Maryland (ATRIUM) Cardiology Collaborative is focused on the pharmaceutical care of patients with cardiovascular diseases.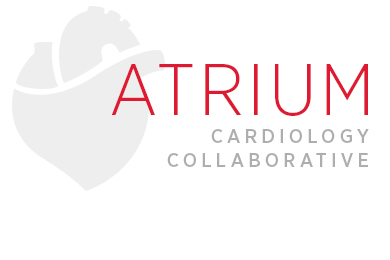 About Our Program:
Members of the ATRIUM Cardiology Collaborative strive to be recognized as the foremost experts in cardiovascular pharmacotherapy through advanced-level clinical practice and training, innovative instructional methodology, and significant contributions to science. Through this recognition, they hope to elevate practice, education, and research; grow the influence of the University of Maryland School of Pharmacy; and advance the care provided to patients with cardiovascular diseases.
Explore Our Blog:
Visitors are invited to explore the ATRIUM Blog, which features posts highlighting news and updates from our group, as well as articles that provide perspective on the latest topics in cardiology pharmacy.
Previous Continuing Education Programs:
Visitors can access handouts and view videos from past continuing education programs hosted by the ATRIUM Cardiology Collaborative.
Learn More:
Please explore this website to learn more about the ATRIUM Cardiology Collaborative, including their services, work, continuing education program, members, and how to connect with them. If you have additional questions not addressed on the website, please contact the group directly ATRIUM@rx.umaryland.edu.
Tweets by @ATRIUMRx